Shopfronts Signs – Morayfield/Caboolture – North Brisbane.
---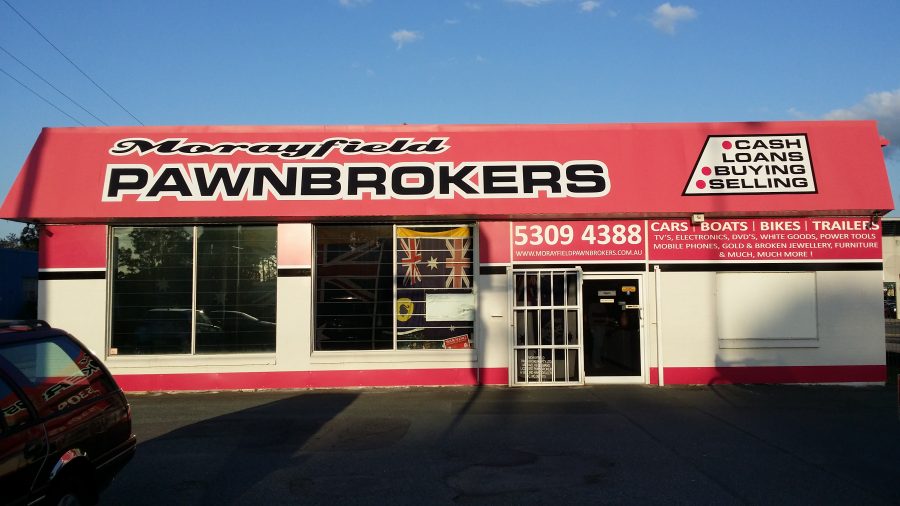 Visually arresting signage is more important today, and you need to use every possible tool at your disposal to get customers through the door. This is what Linehouse Graphics prides itself on…the most innovative, eye catching and individual signs are a tried and tested method of grabbing the attention of potential customers, and we have a designers and a dedicated team for shopfront signage in the Brisbane City and surrounding areas. Using a huge array of state of the art and cutting edge creativity, Linehouse Graphics will always be one step ahead, and stand out from the competition.
From a weathered old shop to a whole new look of colour and design. Shops main roof awning has been painted and with routered lettering installed gives it a professional look. Striping has been added with the aid of 3mm ACM panels and cast vinyl letters installed to the sign face.