Vehicle Wrapping – Step By Step – Brisbane and Sunshine Coast
---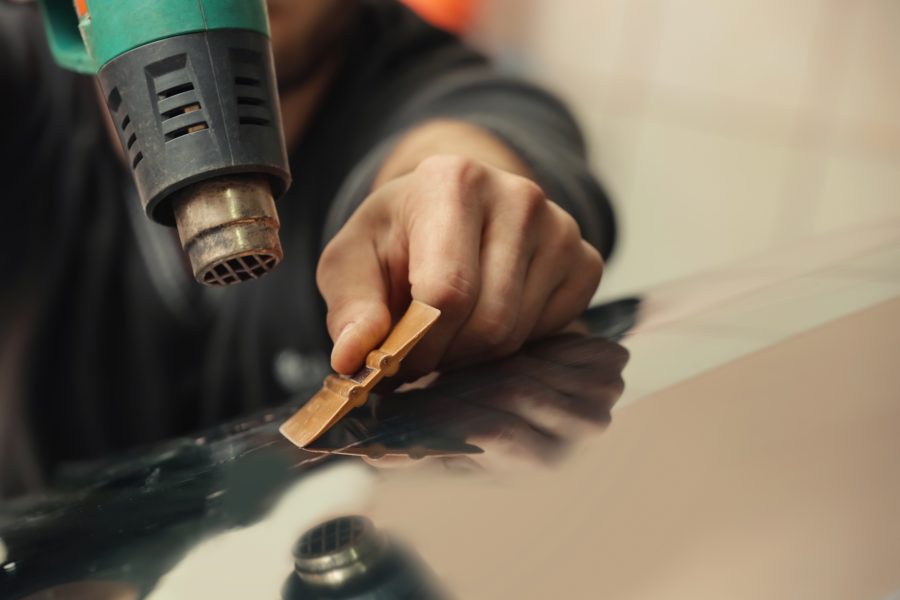 Using the highest quality in vinyls today, we can completely change the colour of your vehicle for a totally new look, completely covering and protecting the vehicles original paint work.
Stone chips, scratches and everyday wear and tear no longer apply. Bring your car into Linehouse Graphics and we will have it transformed like it just rolled off the showroom floor.
Your vehicle is usually an expense in business. If you run a company that have vehicles that your staff use regularly, use it as a mobile billboard. Vehicle branding is the most effective way to reach thousands of people daily, simply from day to day driving.
We create designs that not only look incredible, but incorporate your logo, design and message to achieve the look and reach the target your company desires. Look no further, Linehouse Graphics can do it for you.
From the standard off the showroom floor, we have a dull silver metallic ute with an alloy tray which does nothing for a business.
Laying up the bonnet in a gloss Black vinyl installing one side at a time and then trimming before wrapping underneath the bonnet.
The excess vinyl is wrapped around the edges of the bonnet and under the hood, and then trimmed up.
Wrapping the front grill and bumper by loosening the screws on the grill, laying the vinyl into place and carefully wrapping under the grill and around the front bumper.
Sensational…
Laying the vinyl into place over the roof, we then wrap into place and trim up all areas.
With our digital print installed to the bottom of the doors, the black wrap is ready to be lined up. Laying up the vinyl into place over the sides and doors and applicated with heat we end up installing the vinyl into place and wrapped into the corners and the door handles which has to be removed prior to this stage.
As this picture shows, prior to wrapping the vinyl, the door handles and side mirrors have to be removed for maximum adhesion so no lifting occurs.
With all the black vinyl wrap installed, we now we can install our cast vinyl cut lettering.
With the rear tray metal sign boxed out to and secured into place, the tray hinges are hidden behind the sign for the maximum exposure.
Linehouse Graphics has now transformed a tired old silver ute, to a new vehicle that will turn heads in the traffic.