American AC Cobra Racing Stripes Burpengary & Sunshine coast Qld
---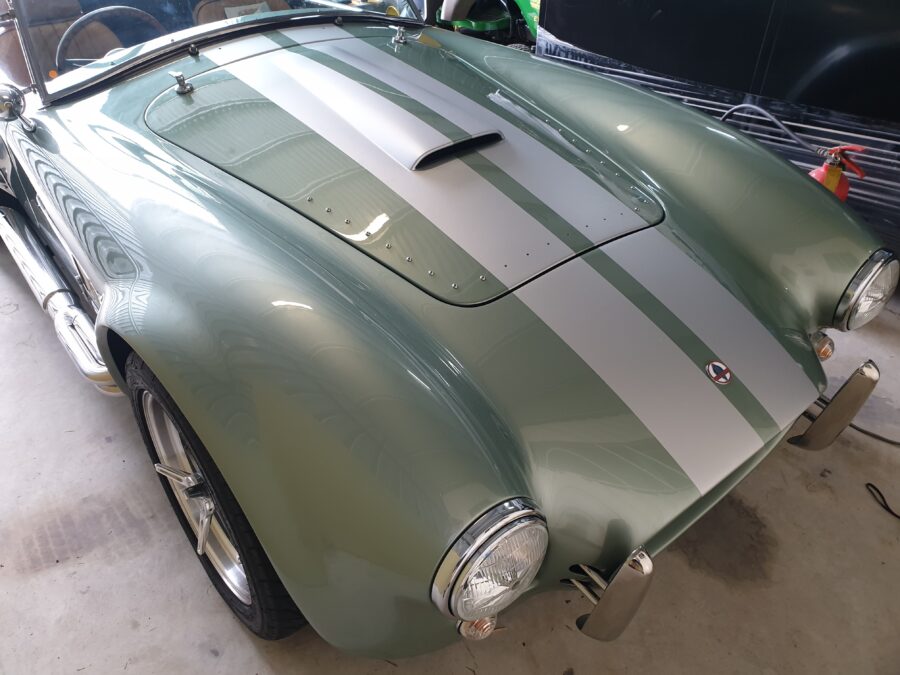 Racing stripes have an extensive history and are extremely popular to this day. Linehouse Graphics racing stripes are very popular choices whether your wanting bumper to bumper stripes or GT hood stripes, it is the way to customise your car and set it apart from the multitude of vehicles in Brisbane and Sunshine Coast.
When considering racing stripes we highly recommend having professional vinyl installers much like our team at Linehouse Graphics. Stay clear from cheap online  kits that do not have exact fitting and quality adhesives.
Choose from a variety of options and colours, from dual to single stripes and accents in between. Have a customised idea… we'd love to hear about it.