Illuminated Signs – Mooloolaba – Sunshine Coast
---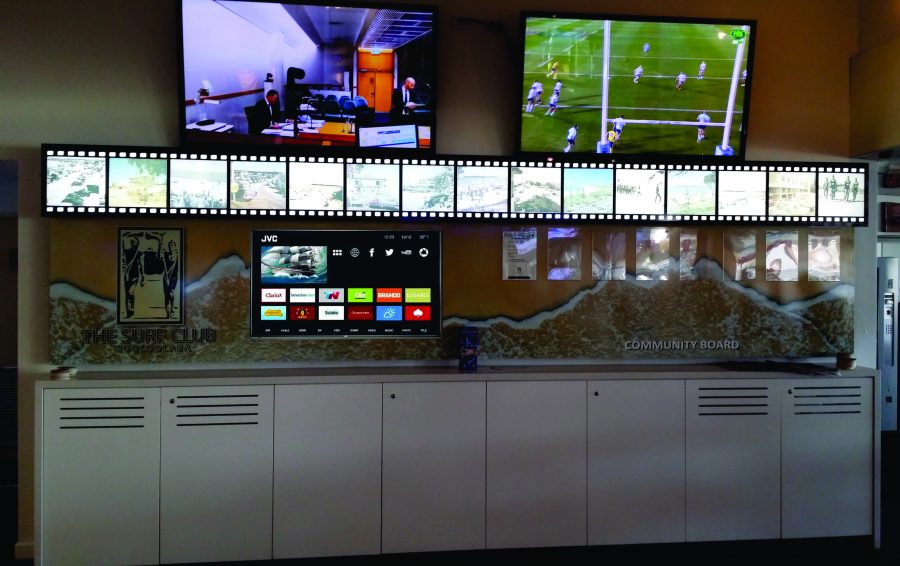 A constructed frame and in closed with aluminium panels that's powered with either fluorescents or LED illuminated lighting. Linehouse Graphics feature translucent acrylic panels on which you mount your graphics or promotional message, Switch the power on and your advertising lights up.
Ideal for mounting on walls or even suspending from ceilings. Making custom illuminated signs is a great solution for retail applications, menu boards and window displays. In these pictures the Surf Club wanted a lightbox projecting images of their clubs history incorporated into a community board with clip in A4 inter changeable advertisments of what's happening as well as a TV that features up coming functions and events that the club has to offer.
At Linehouse Graphics you can select from a variety of illuminated signs. They're offered in many sizes and shapes for every type of budget. Most lightbox signs are standard, while others including LED 3D lettering that can be designed for your specific requirements. You can also have our team design and create a custom sign to your specifications.
At Linehouse Graphics…We make you look good.